Rebranding Laurea University of Applied Sciences
2010
The old visual identity of Laurea was professionally designed, but a little bit old fashioned, stiff, dry and colorless. 
The aim of the rebranding project was to create a completely new, refreshed visual identity that would appeal more to Laurea's target audience: young adults pursuing a Bachelor's Degree in fields ranging from health care to business administration. 
The project produced a big variety of new marketing templates and everyday communication essentials for Laurea's staff, a new brand identity style guide, new brand strategies, a big investment in new professional photographs, and two different marketing campaigns: one aimed at Laurea's own staff to increase brand awareness and commitment, and another one aimed at potential young applicants.
The keywords that guided the project were:
Playful
Fresh
Youthful
Bold & Brave
Distinctive
Fun
The old and the new Degree Certificate and folder: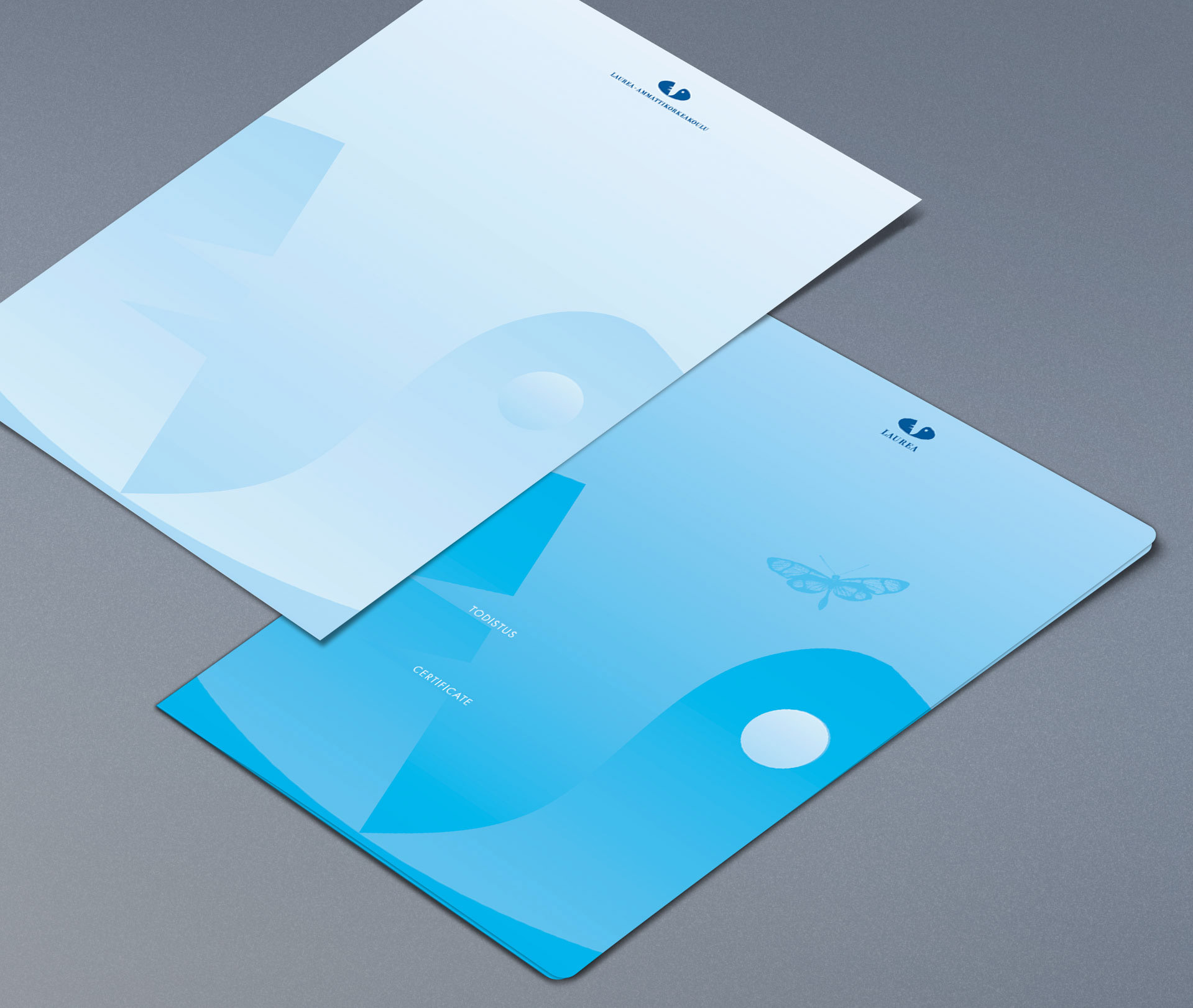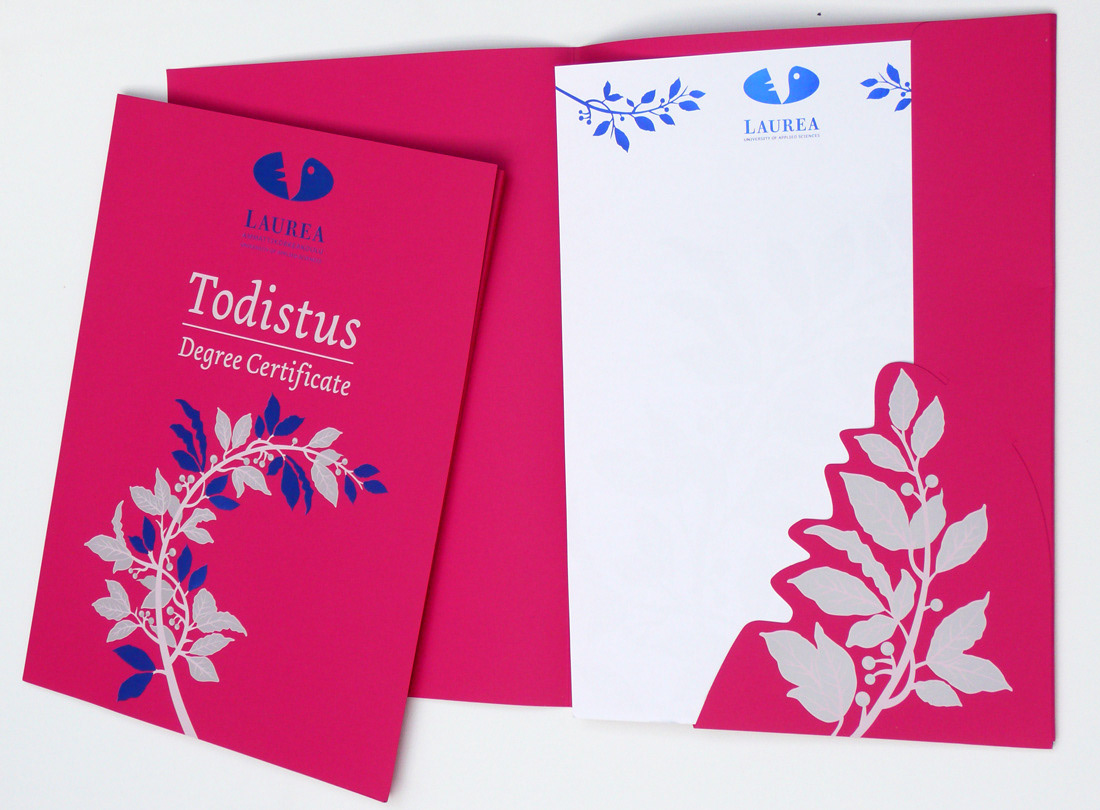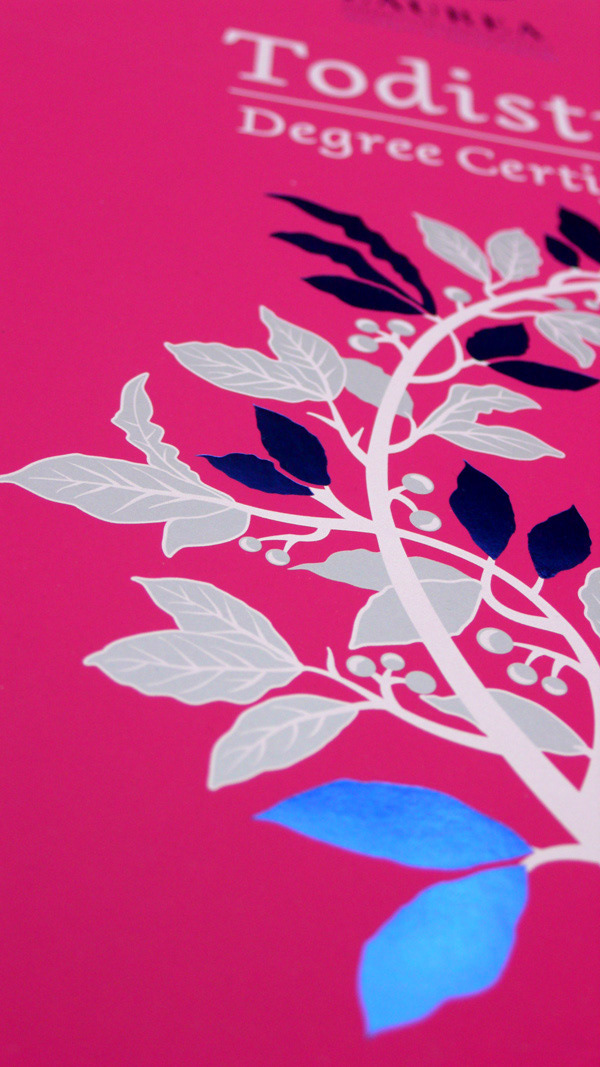 The old business cards and the new ones: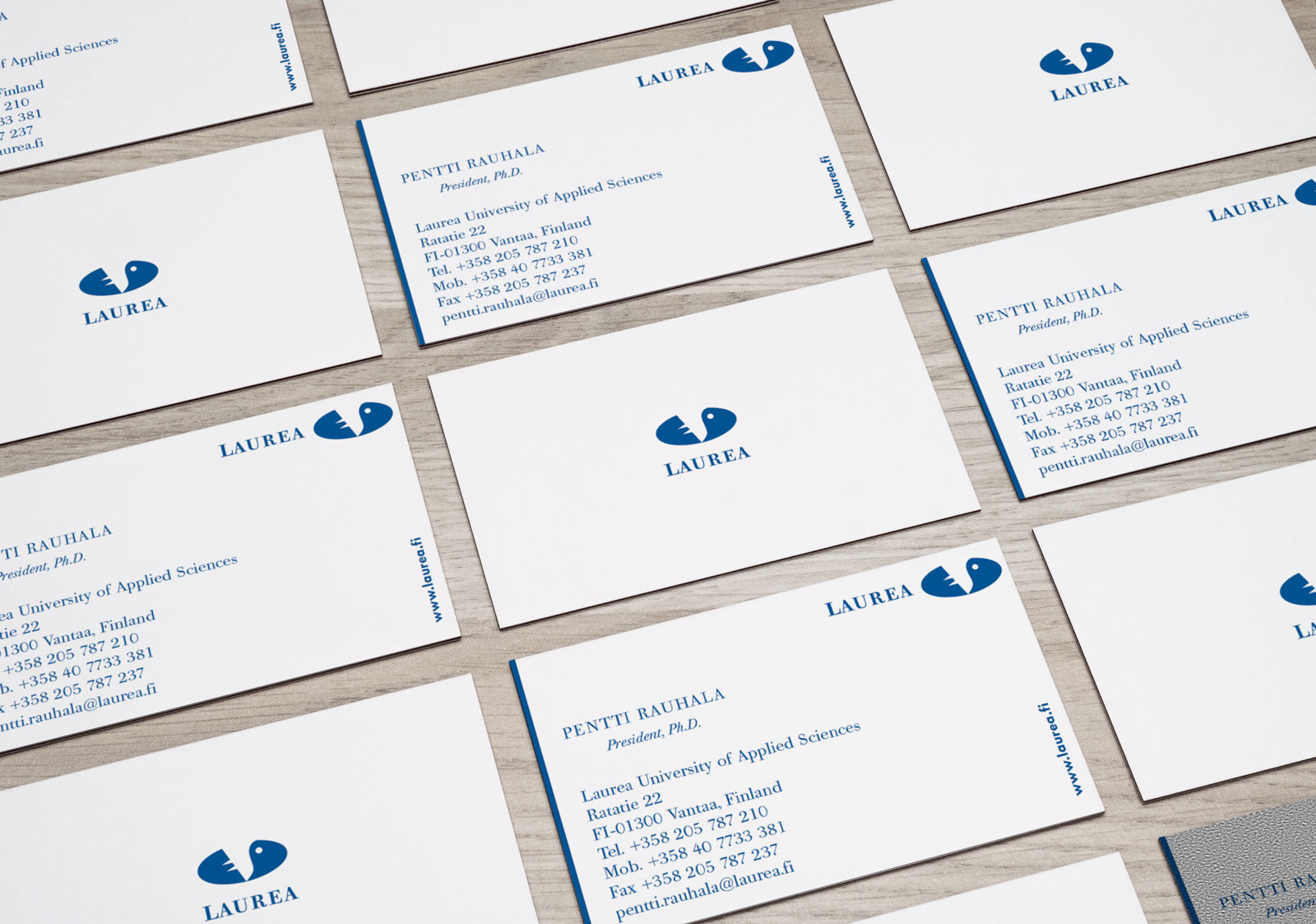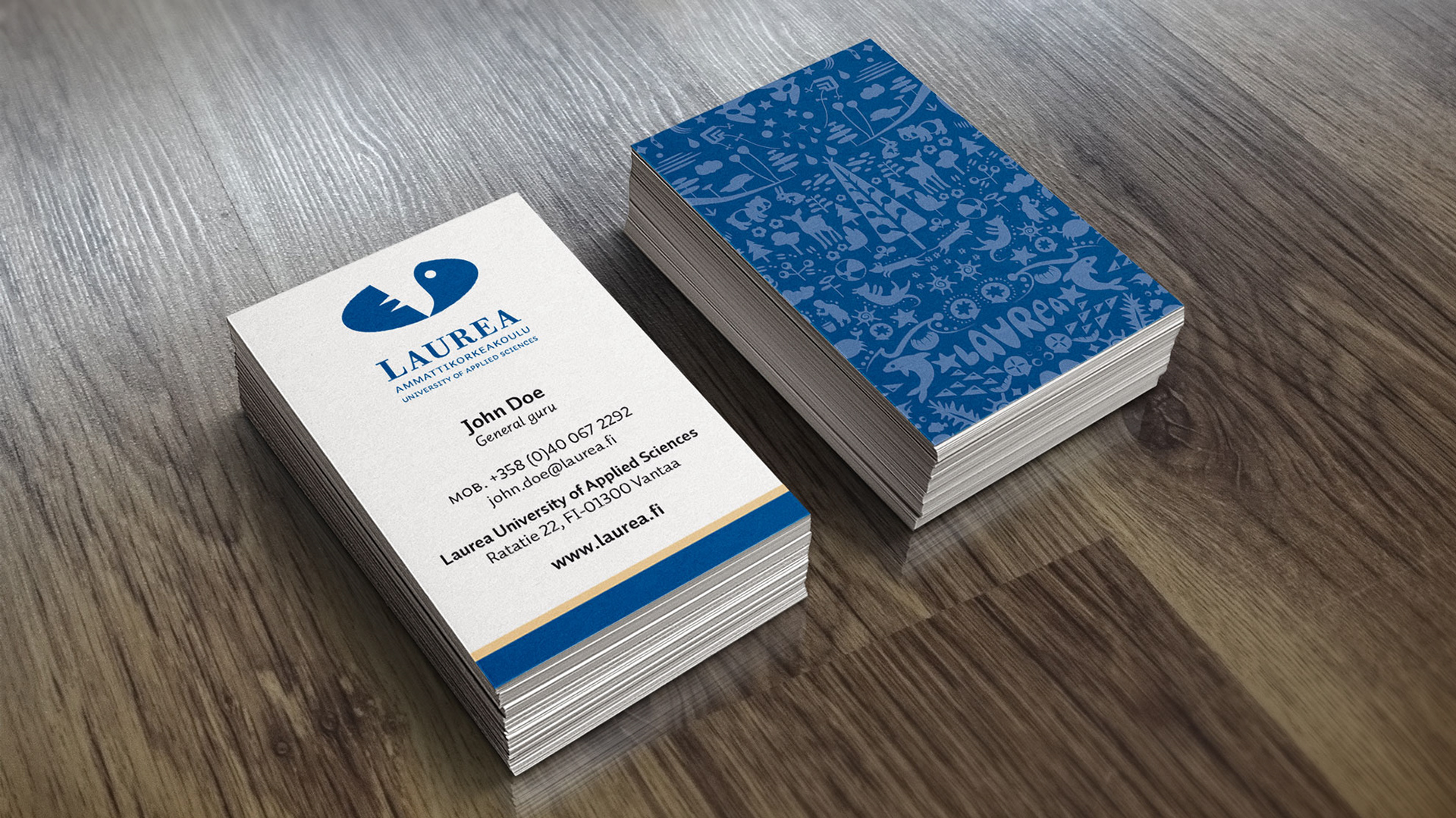 An old example brochure to the left, and the new "Mini Brand Guidebook" produced especially for the staff of Laurea: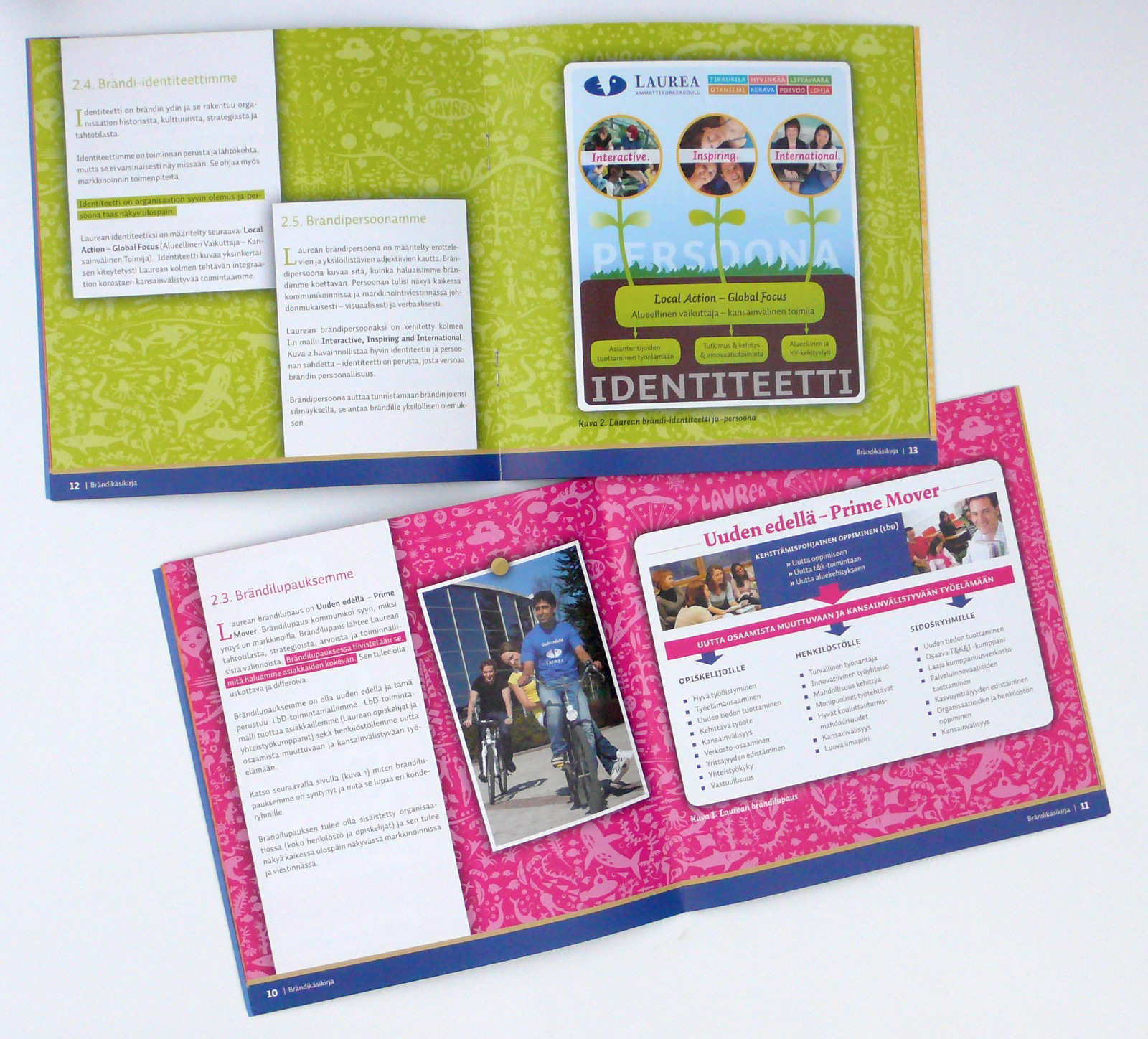 Completely redesigned intranet and website: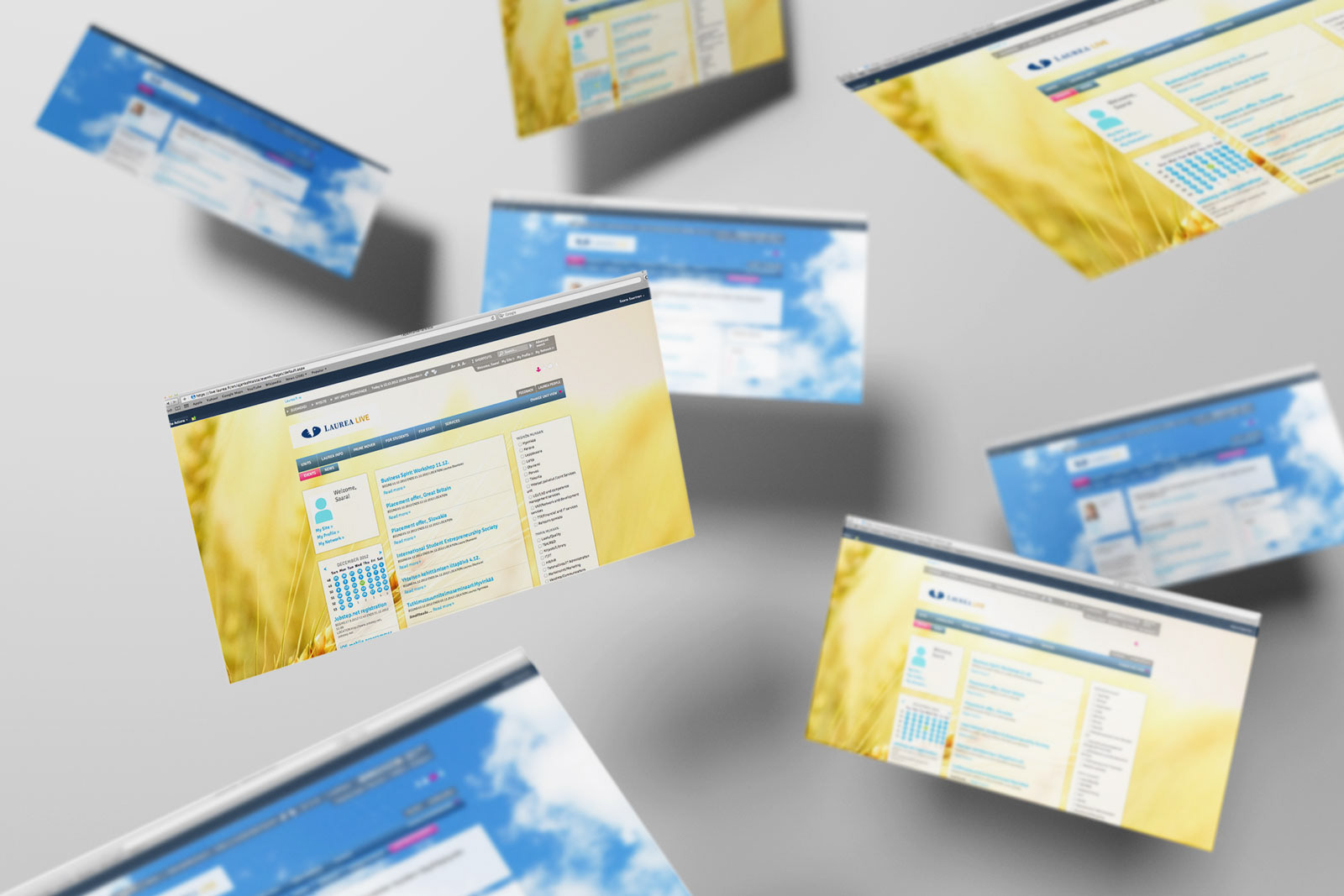 The new visual look is built on bold use of color, storytelling through authentic photographs of Laurea students and staff, and innovative & fun layout solutions: